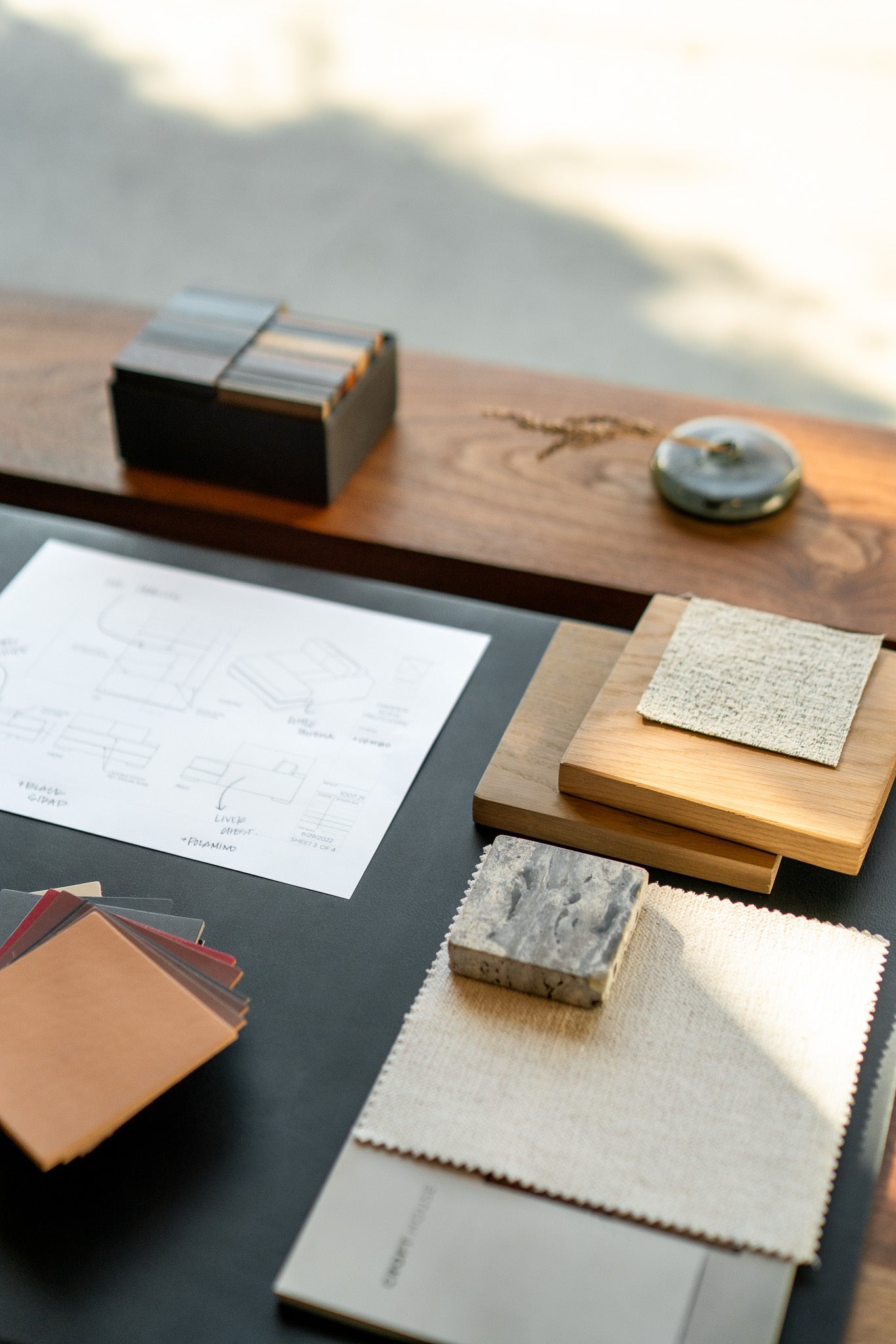 CROFT HOUSE'S COMMITMENT TO DESIGN PROFESSIONALS

Trade orders will need to be placed via one of our team members. Please email us with your request at sales@crofthouse.com.
Croft House strives to support professionals with a passion for home design. We offer a 10 percent trade discount to interior designers, architects, and contractors. 
We allow trade professionals to customize with COM, COL, and COH. Members of the trade program can memo stock furniture for 48 hours and can also rent furniture for up to one week. Croft House does not retroactively apply trade discounts.
To apply for this program, please submit a Trade Application to sales@crofthouse.com.
Manufactured locally in Southern California, each piece is handmade with great attention to detail and a distinct focus on the individual processes involved. Longevity and craftsmanship are prioritized through the selection of only the highest quality materials available. 
Croft House considers negative space to be just another material at their disposal, this perspective allows their design team to present scale in unique and exciting ways. Commingling these defining characteristics of modern design with the utmost commitment to the use of natural materials, Croft House creates a new generation of timeless furniture.